ever seen a scenester on yourscenesucks.com and wonder "how can i get a drawing of myself that looks like that?" well now you can for $200!

just follow these steps...

1. email or im me at "armstheychoke" to make sure i'm not too busy (i draw pictures for a living, sometimes it gets hectic!)

2. paypal a down payment of $100 to robdobi@gmail.com just so i know you are serious.

3. email over some reference photos so i know what the heck you look like, both face and body shots. specify any accessories, colors, pose, etc... you would like to be featured in the illustration. the more details you provide the better!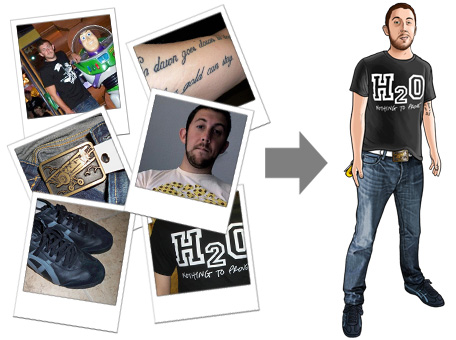 4. within a few days i'll send over a black and white sketch, once you approve i'll take it further and color it.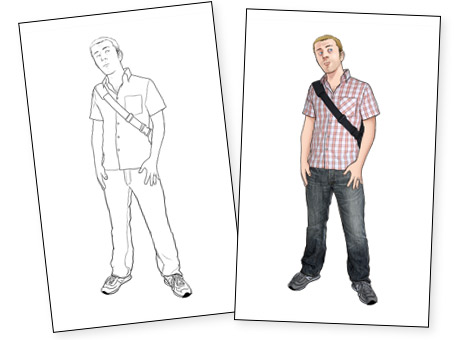 5. once that is approved, i'll send over a low resolution watermarked jpg, and if everything looks good you paypal the final $100.

6. from here i'll email over a high resolution jpg, printable up to 18" x 24"



- if you would like to be featured on the "my scene sucks" page w/ a link to your myspace, please let me know!

- if you would like two high resolution images, one w/ bubbles of text pointing out your nuances and one without, i can do that!

- turnaround time can be anywhere from a couple days to two weeks depending on the queue

- couples discount available for $350
here are some examples!